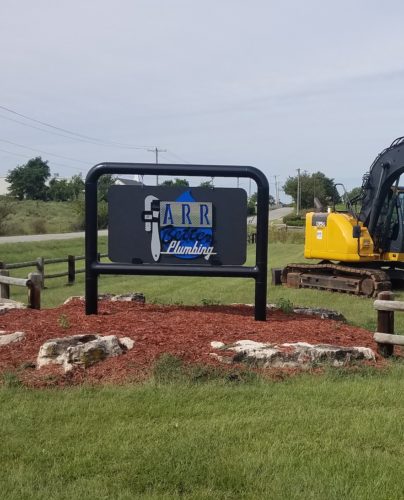 Commercial and Residential Plumbing in Springfield, MO
Who Is
Farr Better
Farr Better is a family. We have 30 plus service trucks covering the SW Missouri homes and businesses everyday. We pride ourselves in our close relationships with our clients, our ability to give back to our local community and a place where our employees have a place to grow not only as a service provider, but as an individual.
"Every employee represents my family name and I don't take that lightly. We treat your home or business as if it were our own, with respect for your time and finding the best, most affordable solutions. I have many long-term employees and we operate like a family business. We treat our customers like we wish to be treated, and want them returning to us for their plumbing needs in every phase of life."
Tim Farr |
Owner of Farr Better Plumbing
There are a multitude of problems that can occur with your plumbing, but there is only one place that you need to call when it happens, Farr Better Plumbing. We offer repair and replacement plumbing services 24 hours a day, along with a sincere commitment to treat both our commercial and residential clients right with fair custom pricing reflecting the job at hand, will show up when we say we will and will leave your home, business or jobsite better than we found it.
Before Tim Farr hires a new employee, he runs a background check. He knows that when his technicians step foot into your home they are representing Farr Better Plumbing and to be more specific, Tim himself. Because of this Farr Better Plumbing has been fortunate enough to hire quality people which has resulted in very little turn over. This "long term employee" atmosphere leads to a feeling of "family" and continuity in customer service.
At Farr Better Plumbing, we feel like the most important things that can be said about our company are said by our customers. The customer experience is the most important aspect of what we do.
Jenna Nelson
Google
"We rented their 3 bathroom trailer for our outdoor wedding. Stacy in the office was phenomenal with communication! They made the whole process so easy for us and worked with our venue on the right time to deliver it and placed it exactly where it needed to go. Our guests had such good things to say about the bathrooms in the trailer & it really made our event a success! I would recommend them anytime!"
Tony Grover
Google
"Great service. Called Farr Better Plumbing early on a Saturday morning due to what appeared to be a leak from a pipe in the ceiling of our basement. Bryan arrived within the hour. After a thorough assessment, he discovered a slow leak from the water line from the dishwasher upstairs that was making it's way down a network of pipes. The problem turned out to be much simpler than I had thought it would be. The old line couldn't be fixed with tightening or "goop", but Bryan had the appropriate replacement part in his truck. He stayed to ensure the problem was resolved. A job very well done in a timely manner for much less than I thought it would cost. I highly recommend Farr Better Plumbing."